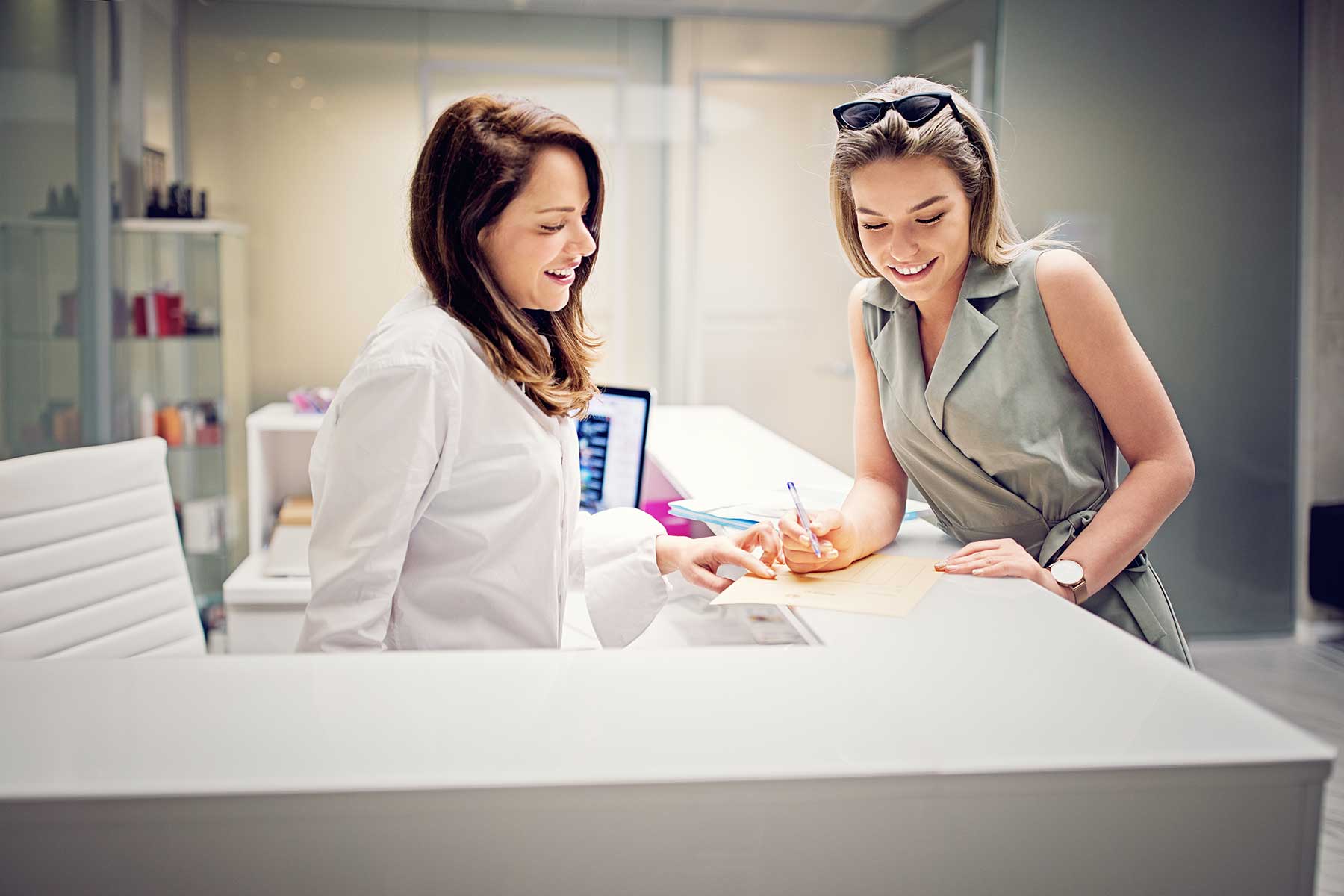 About Us
We went into this field to do one thing: Help improve the lives of our clients. Finding the right hearing aids for you is about more than restoring your hearing. It's about empowering you to enjoy your ideal lifestyle. Whether you're a swimmer or a theater-goer, we'll work with you to find a hearing aid that gets you back into the life you want to live.
Meet the Team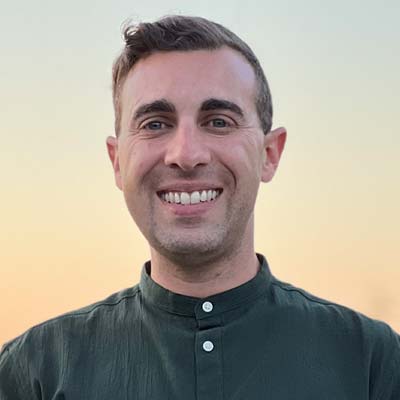 Michael Martinez, HIS
Hearing Instrument Specialist and Owner
Michael is a licensed Hearing Instrument Specialist through the State of California. He attended San Jose State University and studied Nutritional Science. During his studies, he came across an opportunity to work in the hearing health field and he fell in love with the science behind hearing health.
In 2021, he went back to school at Cal State East Bay to study Human Development with an emphasis on Adult Development and Gerontology.
After successfully growing and managing a local hearing clinic, Michael moved to Los Gatos to work with two experienced audiologists. After they retired, he and his husband moved to San Francisco where he became the new owner of Hearing and Low Vision Solutions.
Michael has first-hand experience with hearing loss as his aunt was diagnosed with profound congenital hearing loss at a young age. Now, he finds it incredibly rewarding to help clients hear all they have been missing.
During his down time, Michael loves to sing. He has joined various choirs throughout the years and always enjoys a good karaoke night. He also explores various parks in San Francisco and goes hiking with his husband and their dog, Ollie. Michael loves both current scientific news and various sci-fi franchises.

Dave Vasquez, HIS
Hearing Instrument Specialist
My name is Dave Vasquez, previous owner of Hearing and Low Vision Solutions. I started my career in 1975 working for Bausch & Lomb. In 1976, my brother Bruce and I joined my father's growing optical business. Looking for other ways to serve my clients, I became licensed as a Hearing Instrument Specialist.
One of eight children, I learned early on the value of family. I see daily how hearing and vision loss can negatively affect relationships with family and friends. Having a serious vision problem since childhood, I have experienced these problems first hand. I think that is what motivates me to find the best possible solutions for clients hearing and vision problems.
My parents taught me the value of hard work and giving back to the community. My father was the founding president of our local Rotary club. I too was a founding member. I have twice served as president. Through Rotary, I am able to help less fortunate people both locally and internationally.
In my spare time, I like to compete in triathlons. I have participated in 8 long distance bicycle rides (400+ miles) to raise money for the American Lung Association.
The hearing and low vision fields are constantly changing and improving. Changing technologies require constant continual education to stay abreast of devices and services that can better serve my clients. Sometimes I am amazed at the changes I've seen in my 38-year career.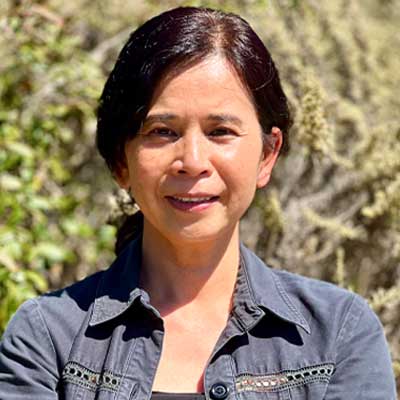 Karen Ly
Lab Tech
Karen has been with Hearing and Low Vision Solutions since 2015. As a Technical Assistant, Karen is able to work with clients through various aspect of her position.
She is the person who will send your hearing evaluation to your insurance for approval, and she also helps to teach various aspects of hearing aid maintenance, does follow-ups, and helps out wherever she can to make the client experience smoother.
Karen is fluent in Cantonese and Mandarin and acts as a translator for clients. She finds it exciting to meet new people everyday in the office. The most satisfying part of Karen's role is being able to see a smile on a client's face after they have been fitted with
Outside of the office, Karen enjoys going for walks to stay heathy. She used to play a lot of sports such as ping pong, volleyball, badminton, tennis, and squash ball.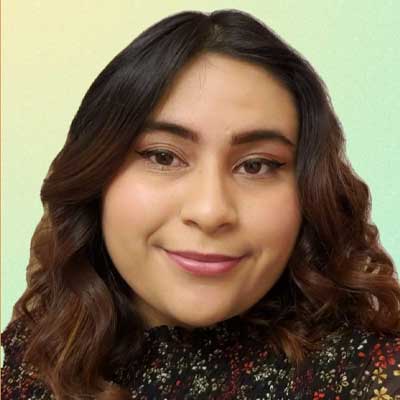 Leslie Deras
Hearing Aid Dispenser – Trainee
Leslie has been with our team since 2021. She started out as a patient care coordinator and showed excellent care, ambition and intelligence while working with our clients.
She is now in training to become a licensed Hearing Aid Dispenser. Leslie speaks both Spanish and English.
Before coming to Hearing and Low Vision Solutions, Leslie worked in the medical field as a physical therapy aid, behavioral technician, and office assistant.
In her role as a physical therapy aid, she learned many valuable and transferable skills that helped her build relationships with her patients.
As a patient care coordinator she specialized in client relations and ensures that every interaction with current or potential clients upholds the values and standards of Hearing and Low Vision Solutions. Now, a desire has sparked in Leslie to pursue a career as a hearing instrument specialist.
Working with people is a pleasure for Leslie. Helping clients regain one of their six senses again – their hearing – is one of the best rewards anyone can ask for.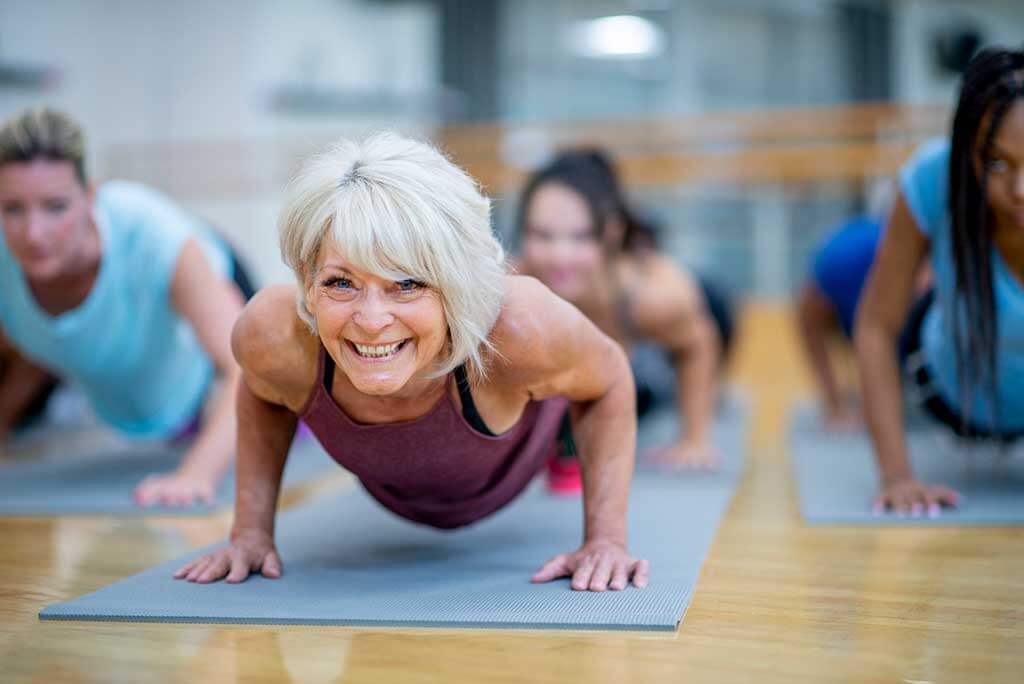 Hearing Loss

Affects Your

Health

Don't wait to get help.